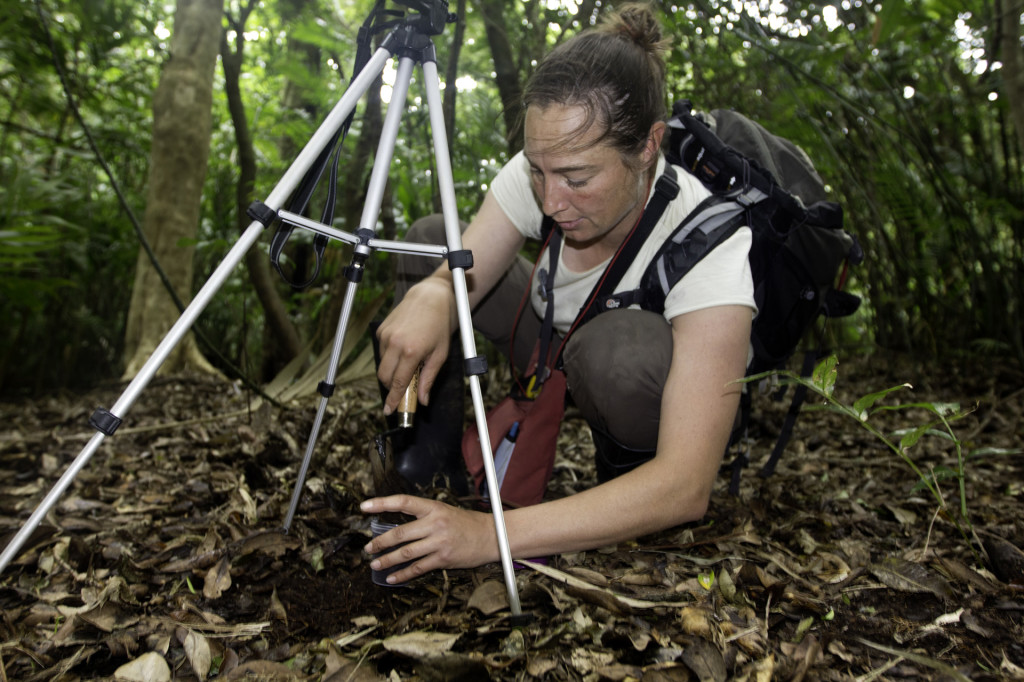 The other day, I was indulging in one of my absolute favorite workday activities: skyping with another paleobotanist. Being a professor in a small to medium department can make you feel scientifically isolated sometimes. They hired you because no one could teach that discipline, and therefore while your co-workers may be lovely people, you can't talk to them about new and exciting developments in your field. So, Dr. Regan Dunn and I were happily filling each other in on the progress of our various research projects. I happened to mention that one of my Master's students would be doing his fieldwork in Oregon this summer. After going over exactly where (middle of nowhere) and what formation (hasn't been formally named), Regan said, "Yeah, I've collected some leaf fossils there. I'll send you pictures and also my field notes."
My reaction: Duh! Of course Regan's been there. I'm pretty sure there is no place in the northwestern US that she hasn't done paleobotanical fieldwork. Now, let me pick her brain for as many more good field sites as possible before she hangs up on me!
Regan has already had a diverse career in paleobotany. In between her academic degrees, she worked for the Denver Museum of Nature and Science and was the paleobotanist at John Day Fossil Beds National Monument. She's studied fossil pollen, leaves, bug bites on leaves, and most recently phytoliths (this is a test – did you learn what that means in a previous blog?). Regan's PhD work is a critical component of a larger collaborative study investigating how climate change and extinction events affected vegetation structure in Patagonia between 40 and 18 million years ago. Patagonia has an excellent vertebrate fossil record, and better interpretations of vegetation change would also allow paleontologists to look for coevolution between plants and animals.
However, before the fossil record can be interpreted, modern analogs are needed. This took Regan to Costa Rica, where she could sample from all sorts of ecosystems (tropical rainforest, dry tropical forest, grassland, swamp) without having to travel very far. At each of over 200 sample sites, Regan set up a tripod and used a fisheye lens to get a hemispherical photograph of the forest above her. She then collected a soil sample directly below the tripod. Back in the lab, Regan isolated the phytoliths (those teeny-tiny, glassy microfossils that record the plant cell shape) using a series of chemical baths and measured how much the edges undulate. Studies of several living plants have shown that leaves exposed to full sunlight conditions have cell walls with less undulation (waviness) than leaves that develop in shady conditions. Regan's goal was to find a correlation between amount of phytolith undulation and tree cover as quantified from her photographs. We're all anxiously awaiting the publication of Regan's results, and hoping we can apply it to our own fossil sites!
Watch a short movie in which Regan describes her work in Costa Rica and Patagonia at: https://www.burkemuseum.org/paleontology/feature_browse/fossil_plant_remains