It's been nearly 3 weeks since my last post, and I have not yet reached my goal of 30 profiles. Life got in the way, and I had to spend nearly every minute of that time packing up my house and lab at Miami University and moving cross-country to my new position at the University of Wyoming. I am eternally grateful to my parents for spending two entire days carefully wrapping fossil plants in toilet paper – to misquote a favorite shirt of one of my former colleagues, "My job is rarely glamorous but never boring." Now that I am at my new post in Laramie, awaiting the arrival of nearly all my worldly belongings, I will get back to work on the 15 profiles that remain from my original commitment. And then we'll see where things go from there. There are some fabulous scientists coming up!
But first, I want to take a minute to publicize two creative projects that aim to combat the subtle yet persuasive biases that dissuade girls from pursuing careers in STEM fields.
1. LEGO's Research Institute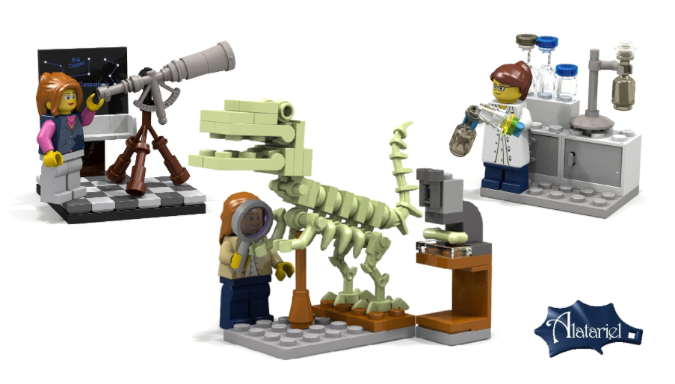 LEGO has confirmed that as of August 2014 "Paleontologist Barbie" will no longer be the only paleontologist doll made by a major toy company. LEGO will release a "Research Institute" LEGO Ideas set that consists of three female scientists, the brainchild of geochemist Ellen Kooijman. Unlike the Mattel model, Kooijman's LEGO paleontologist wears the eminently practical blue jeans paired with a tan long sleeved shirt (no short shorts or bright pink canteen here!) and carries a large gray magnifying glass. Here's hoping LEGO follows her design. Thank you to everyone who wrote to inform me of this. Can't wait to get my set!
2. The Bearded Lady Project: Challenging the Face of Science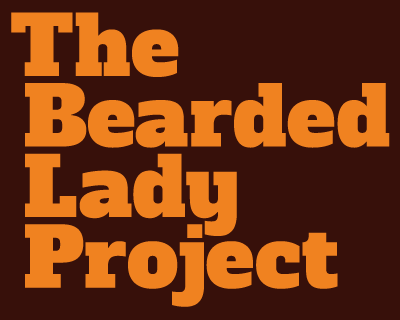 This summer, I'm stepping out of my scientific comfort zone and taking part in a creative, artistic endeavor with director Lexi Jamieson Marsh and photographer Kelsey Vance. Exciting? Absolutely! Terrifying? Truthfully, yes, but then I remind myself just how talented and motivated my collaborators are!
Intrigued? Check out the TBLP tab on my blog, or click here to visit the project's website.